Cavo Health's Precise Word
Matching AI Delivers
Diagnostic Coding Truth
Because Health Care Begins
with the Correct Diagnosis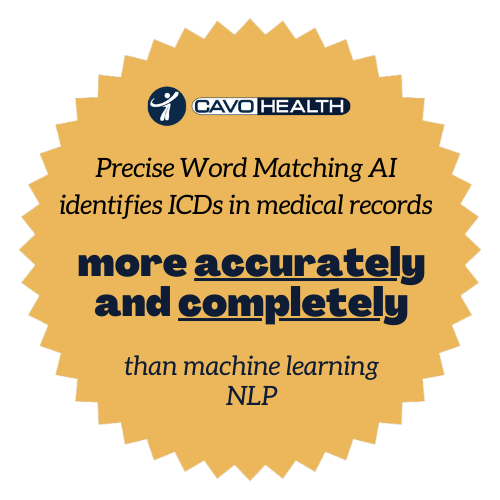 Cavo Health's Precise Word
Matching AI Delivers
Because Health Care Begins
with the Correct Diagnosis
Cavo Health's Precise Word Matching AI Delivers
Because Health Care Begins with the Correct Diagnosis
Powered by Diagnostic Coding Truth
Cavo Health Offers The Premier Risk Adjustment Coding Solution
Cavo Coder uses Precise Word Matching AI to identify over 96% of risk adjustable ICDs and HCCs before your coders even begin coding. That's why Cavo Coder delivers much higher accuracy and completeness than risk adjustment coding tools relying on machine learning NLP technology.
See for yourself. Click here to read our Case Study. Or take us up on our offer here for a no-cost trial of Cavo Coder. Find out what HCCs you might have missed — no matter what other product, technology or process you are using
Combine Cavo Coder with Cavo Access, our chart retrieval service, and Cavo Coding Services for an end-to-end risk adjustment solution that maximizes HCC completeness and accuracy at lower cost.
Cavo Health delivers
Diagnostic Coding Truth
to power solutions for multiple market needs.
Cavo Health's Precise Word Matching AI Powers
Diagnostic Coding Truth
for…
By The Numbers
Cavo Health leads the market in NLP-driven, Computer Assisted Coding in accuracy, completeness and speed
How Precise Word Matching AI Works
And how it achieves Diagnostic Coding Truth
"No Statistical Models"
Cavo Health employs a proprietary Precise Word Matching AI engine with search technology that exhaustively finds 96%+ of risk adjustable ICDs and non-risk adjustable ICDs with high coding accuracy. Using 6M+ curated queries to accurately find over 100K ICD-10 codes and automated MEAT substantiation. Cavo Health automates what coders actually do. No suggested codes, no adjusting "confidence intervals", no machine learning, no upcoding. Precise Word Matching AI finds virtually every specific code documented in the chart.
Power These Market-Focused Solutions
What Others Say About Cavo…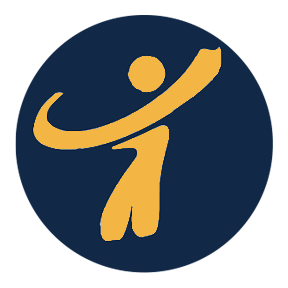 "Since partnering with Cavo, we have found their solution to be easy-to-use and fast with a high level of accuracy. Cavo Health is a great business partner!"
VP RISK ADJUSTMENT OPERATIONS
FALLON HEALTH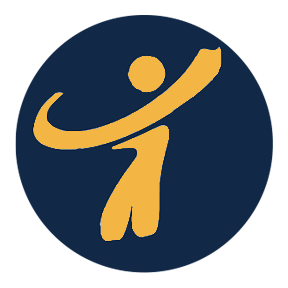 "Cavo Health's Precise Word Matching NLP tool for risk adjustment combined with their innovative team has made our partnership a great success."
VP CLINICAL AND QUALITY OPERATIONS
EQUALITY HEALTH